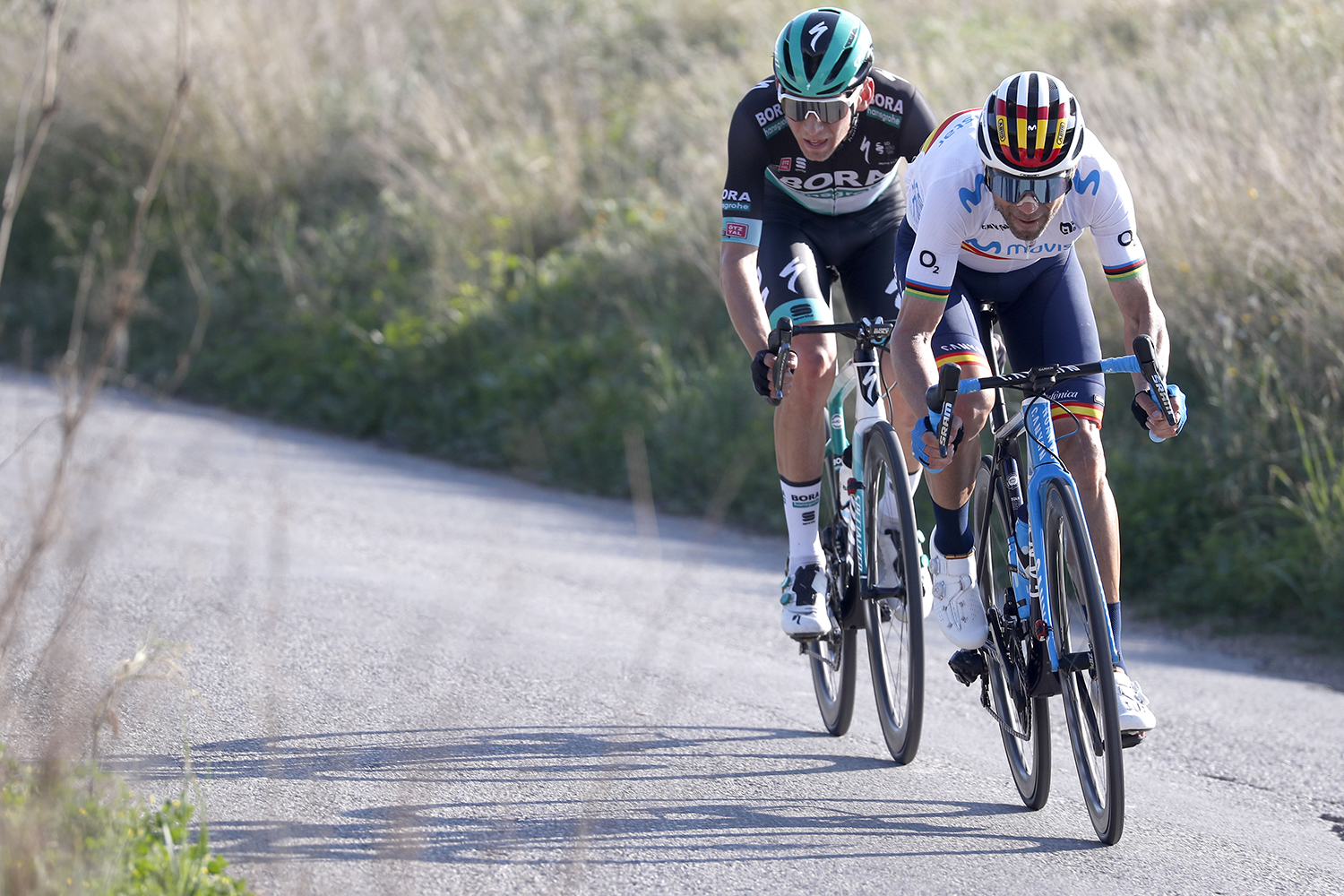 The race will be broadcasted for two hours on Eurosport 1 and related platforms

Movistar Team has confirmed Alejandro Valverde as a part of the team that will contest the 41 Vuelta Ciclista a la Región de Murcia"Costa Cádida"- Gran Premio Banco Sabadell- on May 23rd.
After this announcement, he has become the favourite to win the race, which he has won on five other occasions. And, as usual, he will come to take the victory and put a good show on his home race.
The stage adapts to his conditions perfectly, and he will be able to found the perfect moment to surprise the other favourites.
Valverde will not be alone. Alongside him, there will be a very strong team, with the other Murcian on the team, Jose Joaquín Rojas, as its captain. Héctor Carretero, the young star Abner González or track cycling specialist Sebastián Mora will also take part with the telephonic team.
Valverde will have the chance to show the world his home and the roads where he became one of cycling's legends, live, on Eurosport 1. This channel will broadcast 2 hours of the 41 Vuelta Ciclista a la Región de Murcia "Costa Cálida"-Gran Premio Banco Sabadell, including the final kilometres.
This means that the race will be seen live in 51 countries. 68 million homes will watch the Región de Murcia and its landscapes for 120 minutes. A huge inversion with a huge return, as the impact on tourism and the economy are expected to increase as the result of the global exposition.
A huge prize for the Comunidad, which invest in cycling as one of the main sports to show the Región de Murcia worldwide.