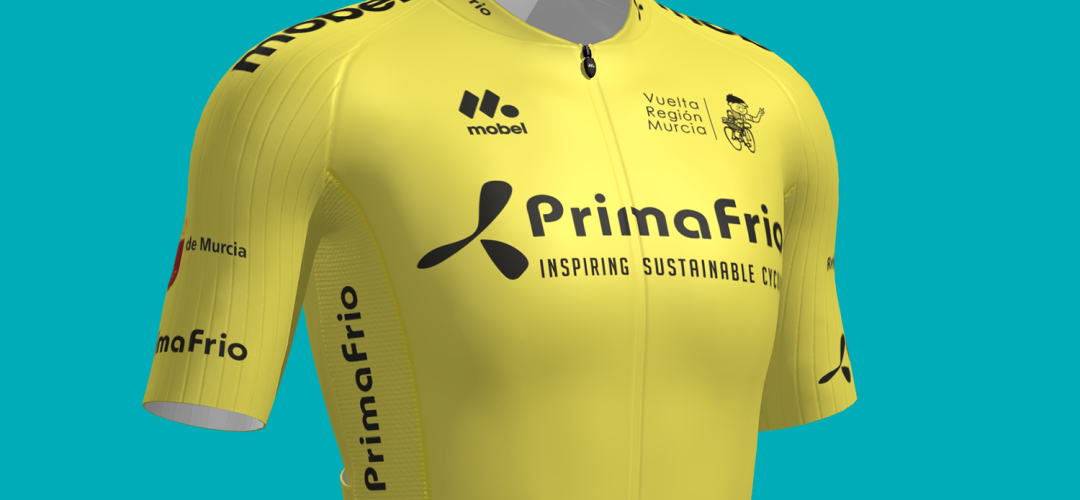 All the "Mobel Sport" jerseys of the winners of the Vuelta Ciclista a la Región de Murcia Costa Cálida - Gran Premio Primafrio - 2023 will be made entirely from a recycled material with high technical performance.
It is a recycled material produced in Spain from post consumed plastic bottles which, after being cleaned, arer melted, extruded and converted into polyester thread.
This process saves 40% of energy and 25% of water in the creation of the mailllots, and makes it possible to eliminate a large quantity of plastics from our environment.