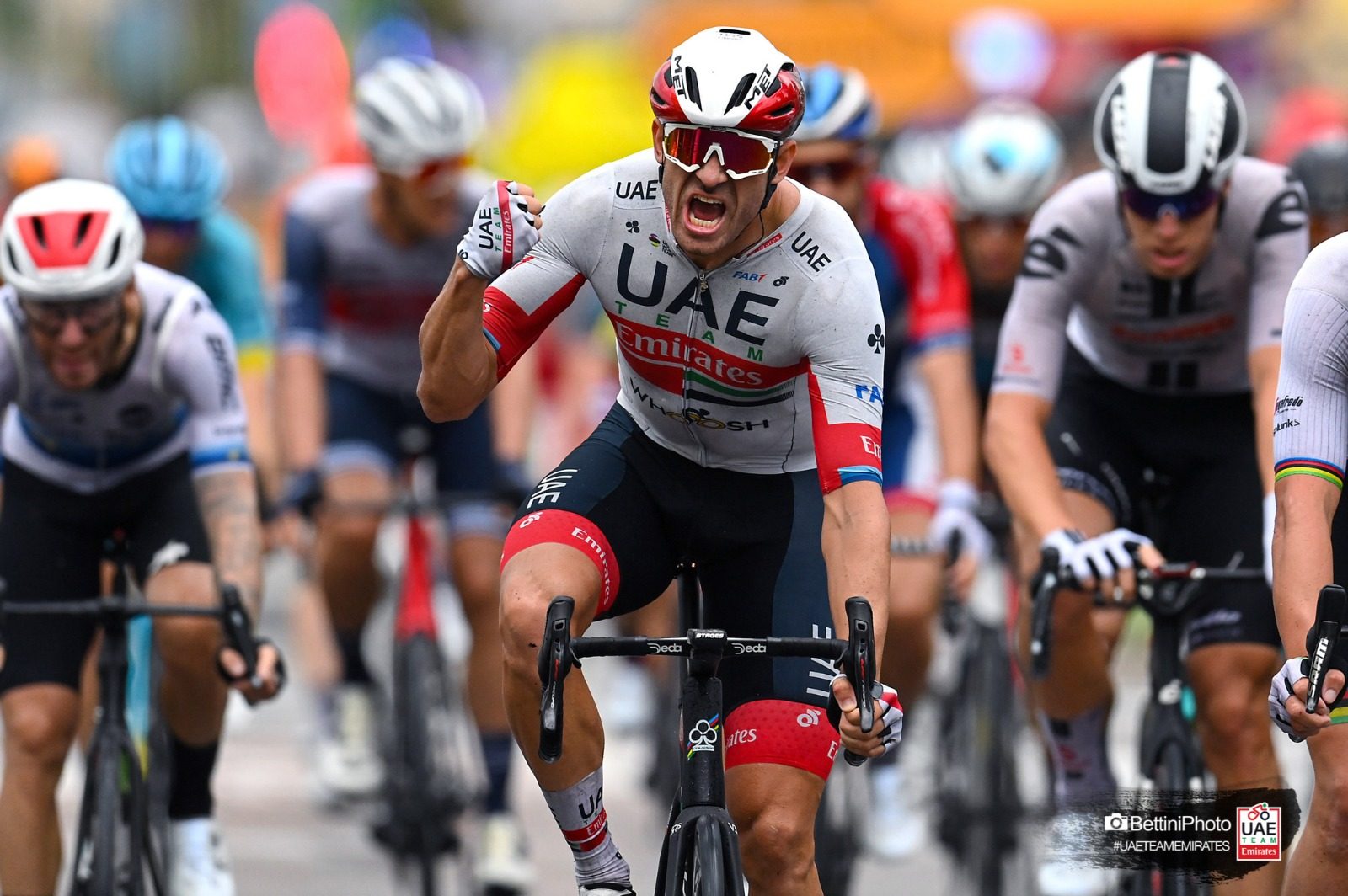 The team of last year's Tour of France winner, Tadej Pogacar, will run the Vuelta Ciclista a la Región de Murcia Costa Cálida Gran Premio Banco Sabadell for the first time since it was created on 2017. They will present a team which combines youth and experience, and will present some of the favourites to take the final victory.
The team will be led by Alexander Kristoff. The norwegian rider will debut on the murcian race in a profile which adapts to its conditions, despite the pass through Sierra Espuña. Sprinter and classics specialist, he has won some of the best racers in the world: 4 Tour of France stages, the 2014 Milan-San Remo, the 2015 Tour of Flandes, and the 2017 European Road Championship.
Alongside him will be another norwegian, Sven Erik Bystrøm. The 29 years old cyclist is the current Norway road champion, and won the 2014 Under-23 World Championship. Despite his age, he's still a rider with a lot of potential.
Marco Marcato will be one of the most veteran riders of the race. He is 37 years old, and he is on his 17th season as a professional rider. During this time, he has built a strong reputation as one of the most solid men on the international peloton. Ha has taken part on 11 grand tours, and he won the 2012 Paris-Tours.
Yousif Mirza Alhammadi will be the other national champion on the team's line-up. He is the current UAE road and time trial champion. A double championship win which he has repeated 3 other times: 2014, 2017 and 2018. Due to the COVID pandemic, this race was cancelled on 2020. So he also will be the rider with the most consecutive days as national champion.
On 2017, Yousif became the first UAE's cyclist to reach a UCI World Tour team. His track record includes 11 national championships, and 2 asiatic road championships.
Colombian rider Cristian Camilo Muñoz and Aleksandr Riabushenko, from Belraus, will be the young riders of the line up. Both already have important victories, despite their youth. Camilo Muñoz won a Giro d'Italia U-23 stage in 2018, and Riabushenko won the 2019 Coppa Agostini, in front of a much experienced rider like Alexéi Lutsenko.
Portugal's Rui Felipe Oliveira is the youngest rider on the line-up. The winner of the 2019 Portuguese Cup arrived to the team the same year. He will continue to gain experience on the professional calendar on his first Vuelta a Murcia.