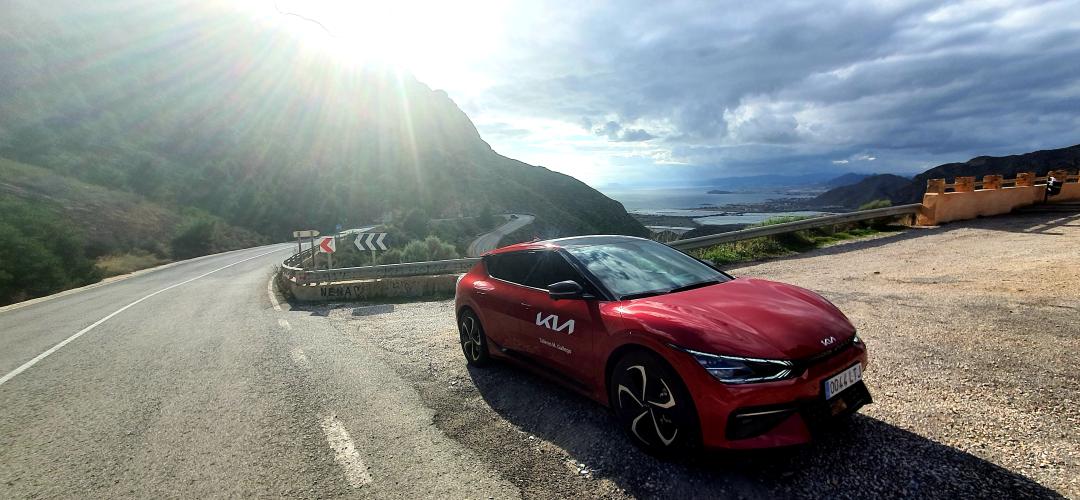 KIA Talleres M Gallego cars will once again be the official vehicles of the Vuelta Ciclista a la Región de Murcia.
A fleet made up of the ECO and 100% electric ranges to reduce the carbon footprint of the race.
Kia EV6 (100% electric), Kia Niro (hybrid), the Kia XCeed and Kia Sorento hybrid will accompany the race providing efficiency and comfort to accompany the race. In addition, some of the interiors are built with recycled elements.
A commitment to sustainable and zero-emission ranges, with a range of up to 528 kilometres, which we will definitively acquire in the 2022 edition.